"The bottom line: With Reebok's sales declining, owner Adidas expects a partnership with CrossFit gyms to reinvigorate the brand."
An interesting read on how Reebok hopes that an association with Crossfit may help:
"
It may be tough for the CrossFit partnership to offset the lost NFL contract, which went to rival
Nike (NKE)
after Reebok had held it for more than a decade. "I would see [CrossFit] more as a long-term strategy for growth rather than a switch-and-swap revenue tactic," says Manfred Abraham of marketing consultancy Interbrand."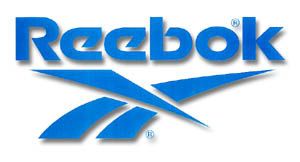 Reebok had become associated with just the female dominated "fitness"
-"It's an excellent fit for Reebok, which has been in the woods for a while as it's struggled to decide what it wants to be," says John Birnsteel, head of strategy at FutureBrand, a branding consultancy. "It was appearing to box itself in as a very female-oriented fitness brand."
Full article here.
And from a REUTERS publication
-"
Hainer said that Adidas did not want Reebok to be seen as a women-only brand, and that a tie-up with grueling army-developed Crossfit, a fitness regime currently sweeping the U.S., along with more retro Classics products should help regain it some luster."
Full article here.
[Please click on one of these buttons to "like"on Facebook or, to rank this post on Google-thanks so much,it helps my blog rating.]